When you set out to advertise your business, services, and products, you may wonder if you should choose Facebook ads or Reddit ads to spread the word about your venture. While both sites have their pros and cons, you'll likely find that one platform comes out on top in terms of advertising tools and cost. 
Who provides a better advertising platform: Facebook or Reddit? Although Facebook does have more users, Reddit offers more powerful tools such as interest-based targeting, more active and engaged users, and demographic research that can help you get to know your target audience even better. Also, Reddit ads remain more affordable than Facebook ads.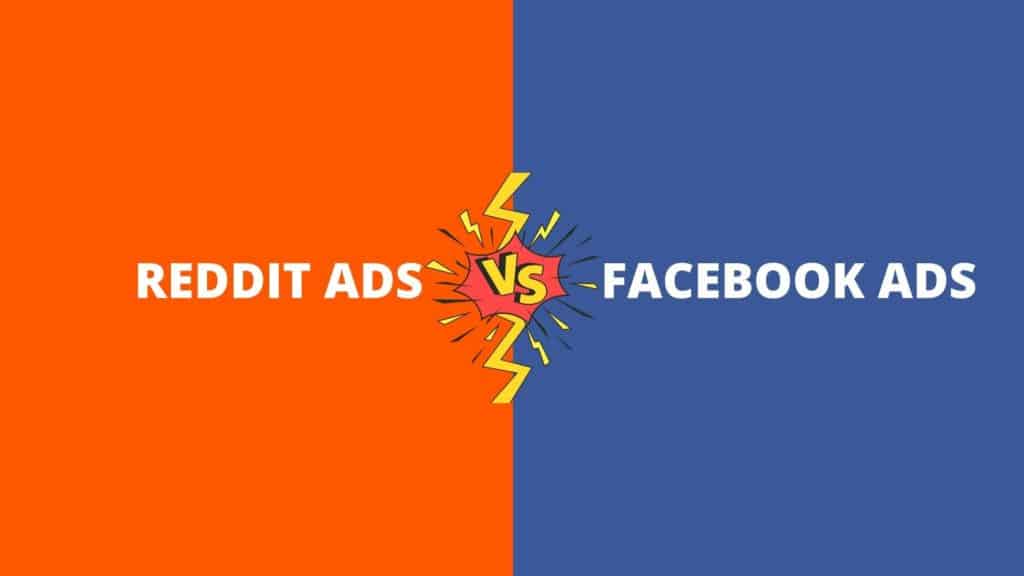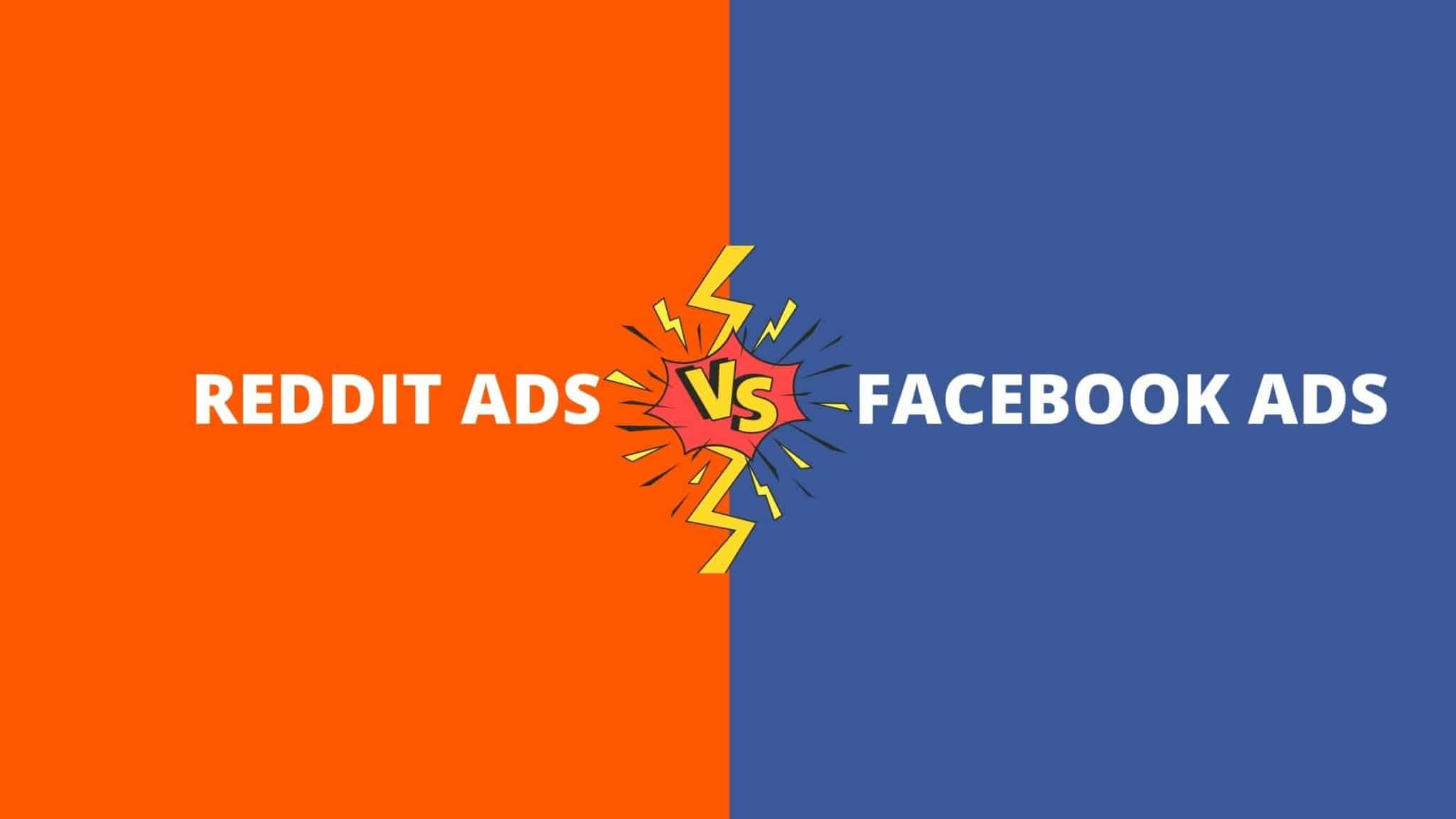 With over a billion people logging in to their favorite sites each day, choosing which site to advertise on can be tricky. Although Facebook boasts more users, Reddit may provide you with better, higher quality results. In fact, many factors set Reddit ads apart from Facebook ads. It's important to consider the pros and cons of each platform before you start advertising.
How many times have you wanted to advertise on Reddit, but then decided against it because you thought the ads would just show up in random places?
Don't worry.
You're not alone in this fear. In fact, that's one of the most common misconceptions about advertising on Reddit.
So, are Reddit Ads targeted? Reddit ads are targeted at redditors and the ad is usually related to a subreddit they subscribe to. Reddit allows advertisers the flexibility of targeting certain subreddits, or all of them. Advertisers can also target specific demographics like age groups or genders.
Reddit Vs. Facebook: The Pro and Cons
To compare Reddit and Facebook, it is helpful to take a broad view of both advertising platforms' pros and cons. Analyzing the strengths and weaknesses of each site can help you determine which one you'll use to start your next advertising campaign. It may be tempting to simply assume Facebook is superior because it hosts more users over a larger geographical area than Reddit, but you must consider all of the other important factors before you begin your advertising journey. 
Here are some of the pros of using Reddit Ads:
The average Reddit user is active and engaged with the site. Reddit users tend to be more active and spend longer amounts of time online than users of other social sites. This means they are more likely to view and even to engage with your ads.
Subreddits can help you find your target audience more easily. Redditors join interest-based subreddits to share their opinions. These are the best places to start when you begin audience targeting.
Reddit provides additional demographic research that can help you get to know your audience's online habits and create even more relevant ads for them. This will enhance your ability to get great results from your ad campaigns. 
There are, however a few cons to using Reddit Ads: 
Redditors can be sensitive to advertising. Because the site functions as a safe space for many of its users, it is important to get to know these communities before advertising to them. 
The site can be tricky for beginner advertisers to use properly. Both learning the layout of Reddit and mastering the ad campaign tools can take some time. However, learning the process of ad creation can be easy with additional research. 
Let's take a look at a few of the pros for Facebook advertising: 
Facebook offers more tips and optimization options for your ad campaign. You'll need to trust Facebook's algorithms to take advantage of these features. 
More users are cover a larger geographic area on Facebook. Facebook ads have a larger global audience and more users than Reddit. 
Here are a few cons for your Facebook ads: 
Unfortunately, organic reach is on the decline of Facebook ads. This means more ads are being shown to the same users repeatedly, rather than reaching a new, untapped audience. 
Facebook advertising costs continue to increase. It can be difficult to create and stick to a budget when using Facebook ads due to the increasing cost of ads. 
As you can see, there are positives and negatives for each platform. However, the cons for Facebook ads such as a decline in organic reach and an increase in price may be somewhat harder to overcome than the cons of Reddit ads such as learning to use the ad campaign features and getting to know the Reddit community. Furthermore, even though Facebook offers a larger platform, Reddit offers more detailed targeting to ensure your ads get seen by a smaller quantity of higher value users.
To find out more about marketing on Reddit, don't forget to check out our Reddit Resources.
Audience Targeting
The ability to target your audience is incredibly important when you are creating your ad campaign. This allows you to pick and choose which users see your advertisements. Selecting the right audience for your advertisements is a huge determining factor in the success of your campaign. At the very least, you'll want to make sure you target your audience based on their age, location, and a few key interests related to your business. If you do the work of targeting your audience early on in the process, it will help your ad creation experience run smoothly. 
On Facebook, your interest targeting will include people who follow pages or like and comment on pages that are related to the interests you choose. This means that the targeting is reliant on people choosing to engage with Facebook pages and groups, which is entirely voluntary. Facebook page engagement is generally lower than subreddit engagement. You may find some active Facebook pages to target, however, you are likely missing out on audience members who have not elected to follow or engage with those pages even if they fit into your target audience. 
On Reddit, you'll have the ability to target specific subreddits in your advertising. This means you can check out the subreddit to make sure your ad content is relevant, the subreddit has plenty of followers, and the subreddit is active before you decide to target them. Subreddits boast much higher engagement than Facebook pages. In addition to general age and location targeting, you'll be able to target users who you know are actively engaging in an online community. These users are typically more likely to engage with your ads. 
Subreddits offer you the chance to target an audience that is passionate and active online. Though some Facebook groups are more active than others, these groups are voluntary to join and are not as important to the culture of Facebook. Subreddits, however, are the backbone of Reddit and there are nearly one hundred and fifty thousand active subreddits to choose from. This means that Reddit's ad targeting features are inherently more accurate than Facebook's ad targeting features. 
In addition to these differences in audience targeting options, there is also a big difference in the average Reddit users as opposed to the average Facebook user. Before you choose to start your ad campaign, it can be worthwhile to take a look at these differences. 
Users Demographic
Taking a look at the difference between the average Facebook user and the average Reddit user can give you further insights before you begin your campaign. Again, Facebook offers a larger quantity and more global audience, while Reddit offers a smaller but more active demographic. Before you begin your advertising, you'll want to already have an idea of the audience you want to reach with your campaign. This will help you decide whether you'd like to target Facebook users or Reddit users with your ads. 
Here is a snapshot of the average Reddit user:
Over half of Reddit users are from the United States. If your company services only the United States with its products or services, Reddit has a much higher percentage of users in the United States. 
The majority of Redditors are young and male. Most users are between the ages of eighteen and twenty-nine. While this can be a difficult demographic to nail down, it can also result in quality customers who remain loyal to your brand. 
Users typically spend at least fifteen minutes on the site per site visit with many logging in multiple times per day. This gives them plenty of time to browse their favorite subreddits and run across your well-placed advertisements. 
For comparison, here is a look into the average Facebook user: 
Only around ten percent of Facebook users live in the U.S. or Canada. This means that if you are a U.S. business you'll have to rely heavily on location targeting, which is not as effective, over interest-based targeting. 
The average Facebook user is middle-aged, while the fastest-growing group of users is the sixty-five and up crowd. You may find this group a little more difficult to market to as many of them are retired and they may not be as tech-savvy as their Reddit counterparts. 
Demographic Research and getting to know your audience
When you are creating ads on a social platform, getting to know your audience can greatly increase the success of your ads. When you have more information about your audience, you can create ads that appeal to them more specifically. When you are creating ads that connect with your audience, you'll likely see an increase in site traffic and sales from your advertising efforts. Gathering this information can be simple or complex, depending on the tools provided by the site that you've chosen to advertise on. 
Reddit provides a more detailed look into your audience demographics. This will help you stay on top of what is relevant to your target audience and follow any emerging trends. Reddit will allow you to study your target demographic in more detail and get to know their online habits and what types of content appeal most to them. This sort of information can be invaluable when you are planning an ad campaign. Reddit's demographic research tools go far more in-depth than other social sites and can help ensure that your campaigns are perfectly optimized. 
Facebook's target demographic features and insights are a bit more limited than Reddit's. On Facebook, you can choose and later view your audience's age, gender, education, job title, and some interests. However, you won't be able to compare these insights when your ads have ended. Also, you will not be able to get a look at your audience's habits, trends, and interests. Facebook's limited demographic research combined with its global reach often means you'll have to engage in a lot of expensive trial and error to find what works best for your audience. 
This difference in available demographic tools may be the biggest difference between Reddit and Facebook Reddit's demographic tools allow you to get to know your audience on a deeper level, while Facebook does not offer many features that can help with this. Facebook's limited offerings in this regard can be a deal-breaker for some advertisers. If you are interested in creating quality campaigns that generate loyal customers, you may have better chances with the tools found on Reddit's advertising platform over those provided by Facebook's platform. 
 In addition to the difference in quality, there is also a noteworthy difference in cost between Reddit ads and Facebook ads. The cost of Facebook ads is steadily increasing, while Reddit ads remain affordable for even beginner advertisers. 
Advertising Goals and Costs
Creating a strategic budget and sticking to it is vital to any advertising campaign. Both Reddit ads and Facebook ads allow you to customize your budget and select your campaign goals. These sites also offer a variety of budget options such as daily budget, lifetime budget, and budgets based on bids. Though you have control over your budgets and can turn your ads off at any time, Reddit does offer a lower starting rate. Since there are millions of Facebook ads running at all times, the comparative lack of competition on Reddit means better prices for you. 
Reddit allows the following campaign goals: 
Brand awareness and reach. This option works for anyone trying to make their brand more visible online. Reddit allows text, link, and video post types for this type of ad.
Traffic. You'll want to select the traffic option if you are most concerned with getting more visitors to your website. You'll be able to make video posts or link posts. 
Conversions. You can optimize a specific metric as your conversion (purchases, consultations scheduled, etc.) with this option. You'll have the option to create a video post or link post. 
App Install. This option is perfect for anyone who has created an app. You'll be able to create either a video post or link post for this type of advertising campaign. 
Video Views. If you'd rather get views on a specific video, this is the option for you. Only video posts are allowed for this campaign. 
Facebook offers similar campaign objectives. Unfortunately, the only way to see which post types are available for each campaign goal is to create the ad, which can make it difficult to plan your campaign. Here are the available Facebook campaign goals: 
Build brand awareness – Use this option to either start building or boost your already established online presence. 
Promote your app- This option can help you establish digital marketing that can drive app installs and engagement
Grow sales online – You can turn shoppers into buyers with ads that specifically increase online sales. 
Increase local sales – This option can help you use location targeting to connect your online marketing to your physical store. 
Generate leads – You can use this objective to make it easier for your followers to show interest in your business. 
Retarget existing customers – This option can help you reach out to people who have already interacted with your business.
Community and Resources
Both Reddit and Facebook include millions of diverse users who log in every day. It can be helpful to look at the overall community of the websites before deciding which site you'll run your advertising campaign on. Redditors use Reddit primarily to share interesting facts and opinions. They are a tech-savvy group with an interest in new trends and topics. Facebook users use the site to relate personal stories, opinions, and photos with real-life friends. Although they can be interested in new products and trends, the site does skew older.
The Reddit community can be somewhat averse to ads, and it may take a little longer to gain the trust of these users. Reddit also engages in an online points system that tracks a user's reputation so that less savory users can be banned, downvoted, or removed. Facebook does not have any of these regulations, which means that not only are you unregulated, the other uses are as well. Redditors may refrain from posting rude comments to keep their karma intact, while Facebook users face no similar consequences. 
Both sites also offer special interest groups that focus on advertising on their chosen platform. On Facebook, you will find that these groups are private and you must request to join them. On Reddit, you can easily browse these groups as a user or a guest to find answers to your biggest ad questions. 
Facebook's resources for ad creation can be a bit convoluted. Because there are so many videos, articles, and blogs, it can be difficult to find the relevant information when you are looking to create your first ads on the site. Reddit offers fewer resources, but their offerings tend to be more concise and informative. While Facebook resources tend to prioritize visuals, Reddit resources tend to prioritize information. Even though Reddit's community may be a bit harder to break into, they remain loyal brand advocates, once you have managed to win them over. 
Reddit Resources
The Complete List of Subreddits That You Can Advertise On
Reddit Polls
How to Get on The Front Page of Reddit
How to Block Subreddits?
What Is The Reddit Logo Called?
What Age Group Uses Reddit?
How Do I Promote My Product On Reddit?
Guide To Getting Backlinks From Reddit
Reddit Ads vs Facebook Ads
How To Advertise On Reddit For Free
Reddit Ad Examples
Reddit Ads API – Detailed Set Up & Usage Guide