If you're looking to advertise on Reddit for free, then this is the blog post for you!
The first thing I'll tell you is that there's no such thing as "free" advertising. Reddit has a lot of traffic and it can be an excellent marketing tool if used correctly.
But when it comes to free, we're talking about getting your message out without spending any money. And while there are some ways to do this, they all have their limitations too – so let's dive in and see what we can find out!
How do you advertise on Reddit for free?  You can successfully advertise on Reddit for free by understanding the culture, engaging with the site, finding the right subreddits for your content. When advertising on the site, always make sure that you are following the rules of both Reddit and any subreddits you choose to join.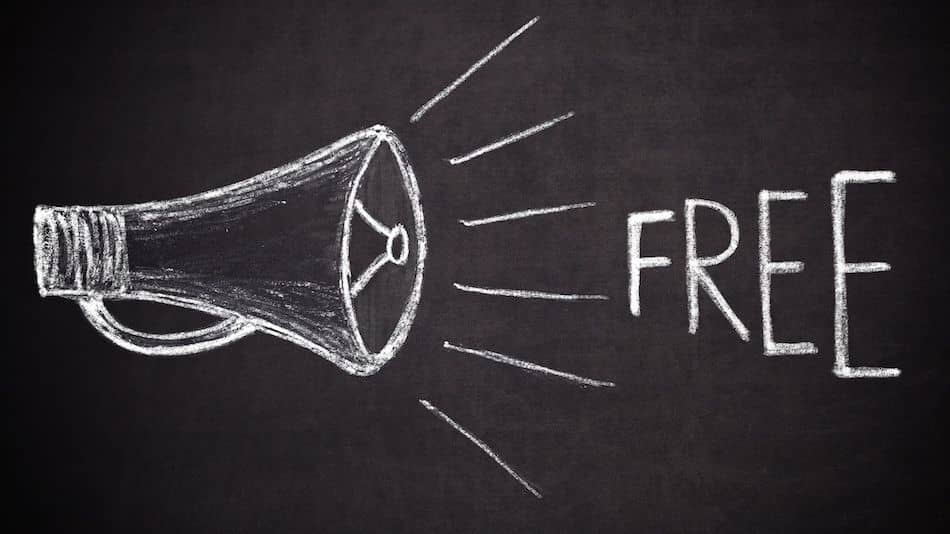 Getting to know Reddit is key to having a positive advertising experience on the site. While familiarizing yourself with Reddit and building up a positive reputation may take some time, it can yield powerful and long-lasting results for your business. 
Where to advertise: finding your subreddits
If you are interested in advertising on Reddit for free, you must plug into the right subreddits for you. There are thousands of interest-based subreddits that come together to share jokes, interesting fun facts, videos, blogs, memes, and more. These subreddits are the ideal place for you to do some free advertising. When you are advertising in a subreddit you always want to make sure that you are following the rules of the subreddit and that, above everything else, you are adding value to the conversation rather than spamming your brand. 
You'll want to start with a list of subreddits that are relevant to your business, services, or products. To start your search, simply set up your profile and enter the topic you'd like to find subreddits for. In the search box. This should provide you a list of subreddits to check out. Once you find one, you can check the "about" section of the subreddit where you may find a list of related groups. When posting in these subreddits you want to ensure that you are providing valuable and relevant content and that you are posting unique content to each subreddit. 
Before you begin posting about your business in the subreddit, you'll want to check a few things out first. Firstly, make sure that you have joined an active subreddit. You may find a subreddit that sounds perfect for you, but if there is not a lot of recent activity on the feed, you may want to steer clear of this group. Secondly, make sure you post other types of content besides self-promotion. Redditors will immediately distrust you and may even try to get you banned if you are using the subreddit only to promote yourself. Lastly, read up on the subreddit rules. 
All subreddits have a list of rules that you'll find on the right-hand side of the subreddits front page. Always make sure that you know these rules before you do any type of posting. You may need to include certain tags or only post self-promotion on certain days according to the rules of the group. Some groups even bar self-promotion. These are not the groups for you. It's always best to find a new group rather than trying to bend the rules of your chosen subreddit. Once your reputation on the site is damaged, it can be difficult to make a comeback. 
It is important that you are not only creating your own posts but that you are interacting with other users' posts as well. Make sure to comment and vote on other content on the subreddit. Your fellow Redditors will be more trusting if they see that you are an active participant of the community who does not only share their own content. Proving your worth to the subreddit will go a long way with them when you decide to advertise your business within the subreddit. In general, you want to make sure that one in every ten posts or comments are advertisements.
To find out more about marketing on Reddit, don't forget to check out our Reddit Resources.
Creating Valuable Content  Blogs and videos
As you know by now, the most important aspect of advertising on Reddit is that your advertisement is valuable to the site. Always make sure to state this value upfront in the title of your post. This not only builds trust because you being transparent, but it also piques the interest of your target audience. There are a few types of content that generally perform well on Reddit. Posts with external links such as blogs, and posts with videos. When it comes to advertising, you'll want to create a high-quality blog or video of your own to share. 
Blogs can increase your site traffic and get your audience involved. Here are a few ideas to help get you started on your blog: 
Read through the subreddit and see what types of blogs have performed well in the past. Avoid copying any of the subjects or content for the blogs. However, you can use these as inspiration to help you find similar topics to write about
Search the subreddit for questions. Take the time to answer these questions in depth to showcase the fact that you are an expert in the field. 
Search the subreddit for problems and points of frustration. Once you find out what your fellow Redditors' most common problems are, you can create a blog that offers them helpful solutions.
In addition to boosting traffic, videos can help your target audience feel more engaged with you. Here are a few videos that you can use to advertise on Reddit: 
Show an exclusive behind-the-scenes look into your business that offers an interesting insight into your products or services. You can give them a peek at your office, show them how a product is made, or offer them a glimpse into operations. 
Get interviewed. Your audience will grow to trust you even faster if you show that you are a real person. Letting someone conduct a brief interview with interesting questions for you and your business is a great way to connect with your fellow Redditors and increase traffic to your site. 
Whatever you decide to publish on the site, make sure it is relevant and engaging for the subreddit you've chosen to post in. If your video or blog advertising adds value and proves interesting to the subreddit, it can make it to the front page of that subreddit where even more Redditors will see and interact with it. 
Offering Exclusive Deals
In addition to creating engaging content for the site, you can also add value by offering an exclusive deal for your subreddit friends. If you decide to post your deal in multiple subreddits, make sure that you create variations of the copy that relate to that specific subreddit rather than copying and pasting the same advertisement to every subreddit that you belong to. You'll also want to double-check that sharing coupon codes is acceptable in your chosen subreddit before you post it. Staying within the guidelines will ensure your post gets seen by other users. 
Make sure that you use language that is natural and conversational and do your best to avoid sounding robotic. This can result in your post being downvoted for spam even if it's a legitimate link. Just like when you are creating a blog or video, you'll want to make sure that you let the subreddit know the value of your deal in the post title. Your coupon code can gain even more traction if you submit it to the subreddit moderators for consideration. If they choose to include your link in the subreddit sidebar you could see an explosion in traffic and sales. 
When designing your deal, you'll want to make sure that the value of the deal is evident in the post and that there are no points of confusion for your fellow Redditors. It's also worthwhile to ensure that this coupon or deal is both exclusive and trackable. Your deal should be exclusive only to members of that subreddit, and it can be powerful to use a coupon or referral code so that you can track your success for future Reddi advertisements. Exclusive deals that are valuable and clearly stated can result in upvotes that increase your reputation on the site. 
Engaging with Reddit
Marketers who wish to engage in free advertising with great results should get comfortable with engaging with Reddit. Creating and maintaining a positive impression on the site is essential if you'd like to engage in free advertising practices. Your reputation, often represented by an in-site points system known as Karma, will affect how other Redditors view your posts. If your karma points reflect a history of negativity, then users may be ready to downvote or ignore posts from you in the future. As long as you engage and provide value, your reputation will benefit.  
An easy way to increase your goodwill on the site is to become an active user of the site and its many subreddits. Here are a few things that you can do to make sure you are staying active in the Reddit community: 
Post quality content. It may help you to get to know the community before you start posting. What types of content get upvoted? What time of day does the subreddit seem most active? Once you know the subreddit's culture, it will be easier to generate content that performs well. Always remember to include posts and comments that are not direct advertisements for your business. 
Respond to any comments on your posts. You can keep the conversation going in the comment section under your post. Many Redditors fear that marketers are just going to pop into their favorite subreddit, post self-promotion, and then leave. Make sure that you are responding to Redditors in the comments so that they know you are a real person who cares about the community. 
Comment on other posts. It often isn't enough to create content, you'll want to engage in other people's post comments as well. If your product or service happens to perfectly solve a Redditors problem, you can promote it in the comment section, but you'll have to be very careful and very genuine if you choose to do this. Otherwise, you run the risk of coming off as spam and being reported. 
Be friendly. When you comment and post on your chosen subreddit, always remember that you are representing your brand. Negative and hostile comments will earn you downvotes, which can affect your reputation on the site. These comments also remain on your feed for all to see, so it may affect future posts as well. Keeping your comments civil, helpful, and positive can help the performance of your free advertisements. 
Avoiding spammy techniques
Your advertising efforts could be cut short if your ads read as spam. Although scamming tactics may have very small and very temporary effects, you want to avoid them at all costs. These minuscule benefits will not be worth losing your ability to engage in free advertisement across the site. If you are following the guidelines above and creating valuable content, you likely won't get excessively downvoted for spam. Redditors typically do not enjoy their feeds being taken over by your marketing efforts, so you'll want to avoid anything that seems disingenuous.
One easy thing you can do to prove you aren't a scammer is to avoid overcapitalizing in your posts and post titles. All caps can immediately alert Redditors that something isn't quite right and they might be wary of your post. You'll also want to do your best to put out well-written content that is free of typing errors. Scammers and bots will often feature odd phrasing or misspelled words that can tip off users in that subreddit that the post may not be worth opening. Proper spelling, sentence structure, and grammar can go a long way in this community. 
As we covered earlier, you generally want one in every ten posts to be an advertisement for your business. Similarly, you should not be posting multiple times a day to put your name and information out there. Posting many times a day will also raise the red alert among other Redditors. You should never start a second account to get more posts done either. If you are using two accounts to try to get even more free advertising, Reddit will find out and this can result in bans and a huge hit to your reputation on the site. 
When you set up your profile, make sure to give yourself an avatar and a reasonable username. If your username and avatar look as if you haven't put any effort into them at all, it will likely make other Redditors distrust your profile. You'll also want to make sure that your very first post is not an advertisement. This is a signal to your fellow Redditors that you care about promoting your business and not about being an active participant in the community. If a subreddit gets a hint of scam, they will quickly turn and make sure all of your posts are downvoted. 
Following the Reddit Rules
One way to ensure that your free advertisement does not get downvoted or removed from the site is to carefully follow all rules on Reddit. This includes not only the subreddit rules found on the right-hand side of the screen on your subreddit homepage, but the rules of Reddit as a whole. These unofficial guidelines are referred to as the Reddiquette and they are constantly getting updated. It's a great idea to check these out every few months to make sure that you are posting within Reddit's guidelines. Following the subreddit rules by using the appropriate tags, posting on the right days, and using the approved post formats have multiple benefits. 
Not only does following these rules help you maintain a positive and enduring reputation across the site, but it also ensures that your advertisements remain visible. Posts that do not follow the rules can be easily taken down by the subreddit moderators who monitor the community. If you bend the rules but don't necessarily break them this can still have disastrous effects. This could cause your post to get downvoted heavily. An onslaught of downvotes means that your overall reputation on the site takes a hit, and it will cause your advertisements to get buried out of sight. 
Following the rules proves that you are a genuine user and a respectable member of the communities that you choose to join. When you do decide to post an advertisement, your fellow Redditors will be more likely to take part if you're a recognized well-established member of the subreddit. 
Positive relationships in your subreddit are a great doorway into creating effective advertisements that benefit you and your fellow Redditors. These are the types of relationships that continue to pay off year after year.  If you follow the community guidelines, create valuable content, and are an active participant in your subreddits, you can get high-quality free advertising through Reddit. 
Reddit Resources
The Complete List of Subreddits That You Can Advertise On
Reddit Polls
How to Get on The Front Page of Reddit
How to Block Subreddits?
What Is The Reddit Logo Called?
What Age Group Uses Reddit?
How Do I Promote My Product On Reddit?
Guide To Getting Backlinks From Reddit
Reddit Ads vs Facebook Ads
How To Advertise On Reddit For Free
Reddit Ad Examples
Reddit Ads API – Detailed Set Up & Usage Guide