It's no secret that Reddit is one of the most popular websites on the internet, with over 2 billion page views a month. It can be overwhelming to navigate and find what you are looking for in such an expansive space.
But if you're tired of seeing ads on every page, there is a way to block them! In this article, I will show you how to block ads on Reddit and enjoy browsing Reddit without ads and reading your favorite subreddits without distraction or interruption.
How to block Reddit ads? To block ads on Reddit, you will need to download a browser that supports blocking ads on Reddit. A few browsers you can use to block ads on Reddit are Brave Browser (Android and iOS), Dolphin Mobile-Webkit for Android and Firefox Focus.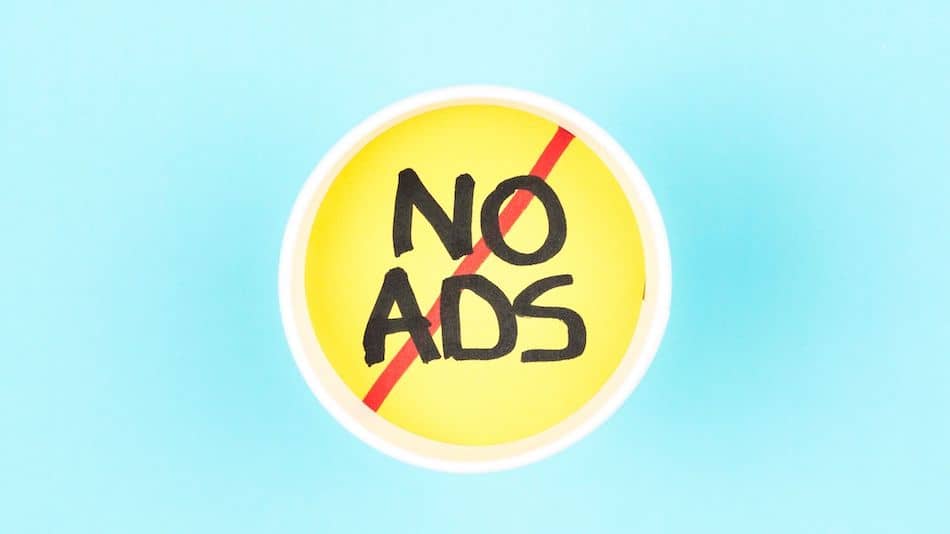 All of these work the same way which is by blocking third party content such as advertisements from loading with just one tap after opening the page.
Want to take your Reddit game to the next level? Check out our page on the best time to post and start seeing results.
How to Block Reddit Ads and Should You?
Using an ad blocker on Reddit can improve the user experience by reducing the amount of clutter and unwanted content on the site. However, it's important to note that Reddit relies on advertising revenue to support its operations, and many subreddit moderators rely on ad revenue to help support their communities. By using an ad blocker, users may be inadvertently supporting the loss of revenue for the subreddit which could lead to the closing of the subreddit.
Ad blockers are software programs that block or remove advertisements from websites, including Reddit. They can be installed as browser extensions or as standalone software on a user's device. Ad blockers work by identifying and blocking the code that displays advertisements on a website and can also block tracking scripts and other unwanted content.
Additionally, Reddit has its own ad-blocking feature, it's called "block ads," that allows users to block unwanted ads and sponsored content on the site. This feature can be found in the preferences section of a user's account. Users can also support their favorite communities by becoming a Reddit Gold member, which gives access to features such as an ad-free experience and custom themes and also supports the site.
Overall, while ad blockers can improve the user experience on Reddit, it's important to consider the potential impact on the site and its communities before using an ad blocker Reddit.
Blocking Ads on The Reddit App – Reddit Ad Blocker
The only way to block ads on the Reddit App is to subscribe to Reddit Premium. Reddit Premium members can use the Reddit App ad-free.
I am not a Reddit premium member, so I cannot tell you if this is worth the money. However, many people do swear by its benefits and say that for less than $20 per year, they get access to other features, such as downloading images from subreddits in high-resolution and a few other perks.
I will say that it is worth checking out if you are a Reddit user because the benefits of not seeing ads on every page load might be more than enough incentive to invest in.
The downside of not getting Reddit Premium for me, and many people I'm sure who depend heavily upon ad blocking software or methods such as this – which can work well most times but won't always – is that they are not 100% guaranteed to work.
An ad blocker for Reddit might be worth trying out if you want a better experience on the website, but it's also important take into consideration how often ads load when visiting pages before deciding whether or purchase premium membership or use an alternative solution.
Blocking Reddit Ads on iOS
When using iOS, you can install the ad-blocking Safari Extension called "AdFender". This extension is free and will block all ads on Reddit that are served through an external domain.
The installation process for AdFender does not require any type of jailbreaking or hacking your iPhone like with other solutions such as BlockSite Pro which is not free.
Enable "Content Blocking" by going to Settings > Safari and then turning on the content blocker toggle for AdFender after installing it.
When you are on the Reddit homepage in Safari, click "AdFender" in order to block all ads. If there is a specific type of ad that needs blocking then simply tap it and AdFender will automatically remove this from your view!
These steps work for Apple devices running iOS 11 or higher without any need jailbreaking– and it's free!
Blocking Reddit Ads on Android
The steps to blocking ads on Reddit while using an Android device are as follows:
First, you will need a content blocker app installed. I recommend Adblock Plus because it is free and can be used with any browser!
After installing the ad-blocking service of your choice from Google Play (or another App Store), head over into Settings > Apps > Google Play Store (or Appstore)
Press "Clear Defaults" and also press Clear Data to make sure the ad blocker is working.
From this menu, head into Settings again but click on Apps instead of General
This time select your browser from a list that pops up by tapping Browser app then tap Block ads on Reddit in order to activate the ad blocker.
Some ads come from the first party domain. You'd have to block Reddit.
Block Reddit Ads on Chrome
In order to block Reddit Ads on chrome, the Chrome browser extension called Reddit Promoted Ad Blocker is required. Reddit Promoted Ad Blocker will automatically remove promoted posts on Reddit without you having to do anything else. It is one of the best ad blocker Chrome Reddit options you can find.
Follow these steps to block ads on Reddit with Chrome:
In the top right-hand corner of your screen, click "Extensions."
Choose "Reddit Promoted Ad Blocker" from all extensions listed and then press enable button in order for this extension work properly when browsing the Reddit site posts/comments page.
Click "+Add to Chrome" button on top right hand corner of the next pop-up screen.
Click "Add Extension" and then click "Install Now."
You will see a Download complete notification below where you can confirm installation completion or find out why it failed if necessary, as well in case an extension is not compatible with your browser version.
Block Reddit Ads on Firefox
Follow these steps to block ads on reddit with Firefox:
Install and activate the Firefox extension Reddit Ad Remover. Reddit Ad Remover is one the best adblocker Reddit options for blocking those pesky advertisements while you browse Reddit site posts/comments page.
You can download and install the Firefox extension from here:
https://addons.mozilla.org/en-US/firefox/addon/reddit-ad-remover/
On top right hand corner of the "Add Extension" pop up screen, click "Install".
Once the extension is installed, you will see a toolbar icon with the Reddit Ad Remover logo.
What the extension will do is inject CSS code into the DOM (only within 'reddit' domain) which will hide 'PROMOTED' posts and sidebar advertisements.
Reddit Ad Block With uBlock Origin
Go to the uBlock Origin Dashboard.
Select the "Ads" tab.
Underneath this section, there should be a list of domains that uBlock Origin is blocking ads from by default (such as YouTube and Facebook).
Add Reddit into these blocked sites by clicking on "+Add Domain".
Go to "My Filters" and enter in "www.reddit.com##.promotedlink"
Click "Add this filter".
Once you apply changes, Reddit Ads will be blocked.
Why Can't Adguard Block Reddit App Ads?
AdGuard blocks DNS requests to ad servers in order to block ads. Ads on the Reddit App are served from the "reddit.com" domain. Blocking this domain will block access to the Reddit website so a DNS based solution can't be used to block Reddit Ads.
Here's an explanation of how it all works.
DNS stands for Domain Name System, and it translates the names of websites that we type into our browser to numerical IP addresses, which are then used by computers to connect with each other on the internet. This translation process can now be manipulated in order to block certain advertisements from appearing when you visit certain sites.
So how does this work? Well, every time your computer goes online, there's a chance an advertisement will pop up on your screen, trying to sell you something or get some information about you (this is what advertisers are after).
This ad could be from a site like Facebook or YouTube, but it's also possible that the ads on your screen are being served to you by an entirely different company.
If there is more than one advertisement showing up at once (one for Amazon and another advertising something totally unrelated) then this might mean someone else has control over what ads are being shown to you.
In this case, the other company has access and is controlling what ads appear on your screen in order for them to make money off of these advertisements through a process called ad networks or real-time bidding where people bid against each another (just like an auction) so that their advertisement appears when certain keywords show up online.
With the help of AdGuard, you have an option to block ads from Google or other companies that are controlling what is shown on your screen.
This will allow for more uninterrupted viewing and browsing without being interrupted by advertisements showing up in places where they were not wanted, like YouTube, when trying to watch videos with friends.
Pi-Hole
If you want to surf the web ad-free, I strongly recommend Pi-Hole.
The idea behind Pi-hole is pretty simple, you're just blocking ads for all of your devices. This means that not only will the ads disappear from your computer, but they'll also be blocked on any other device you use with that network connection (i.e. if you're connected to WiFi).
Pi-hole is a network-wide ad blocker, and it's pretty easy to set up. It blocks ads for all devices on your network without the need for any client-side software installation. The Pi-hole can be installed in about 10 minutes from start to finish, and once set up you don't have to worry about it again.