What are some of the best Reddit ad examples? Some of the most successful Reddit ad campaigns have been those that involve humor, creativity, and a little bit of self-deprecation.
If you're looking to promote your business on social media, don't overlook the potential of Reddit ads. Despite competition from other sites, Reddit remains the go-to platform for discovering the most popular and trending content from around the world.
By taking advantage of the insights gained from knowing the best time to post on Reddit, you can optimize your marketing efforts and reach a wider audience.
Other similar apps are an undeniably great source of driving currency, but Reddit also has the capacity of creating wide traffic for advertisers as it consists of different groups with diverse niche interests — a good loop for a brand ad to reach prospective customers.
20 brands took a risk with Reddit and successfully conquered the realm of online advertising. Here are examples of their Reddit Ads, which are the best ads Reddit has seen:
1. Nordstrom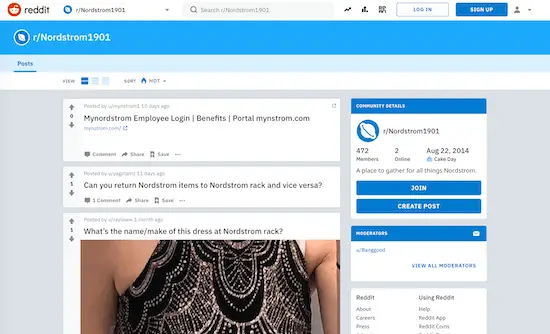 To start a wave for your brand, you can also build your own little community on Reddit. Nordstrom took advantage of subreddit groups and engaged in a discussion about products, experiences, and customer services. They have shown a very good example of a Reddit commercial.
It is not a rush job wherein you can harvest traffic in one go — but with 472 users hanging out to exclusively talk about a brand on the page, engaging with them will create enough ripple for a marketing aspect. 
Nordstrom is firm on its stand that there is always a place for businesses on Reddit if user engagement is a part of a brand's concern. The brand uses its privilege on subreddits as an opportunity to be of help to its customers' needs.
2. Ikea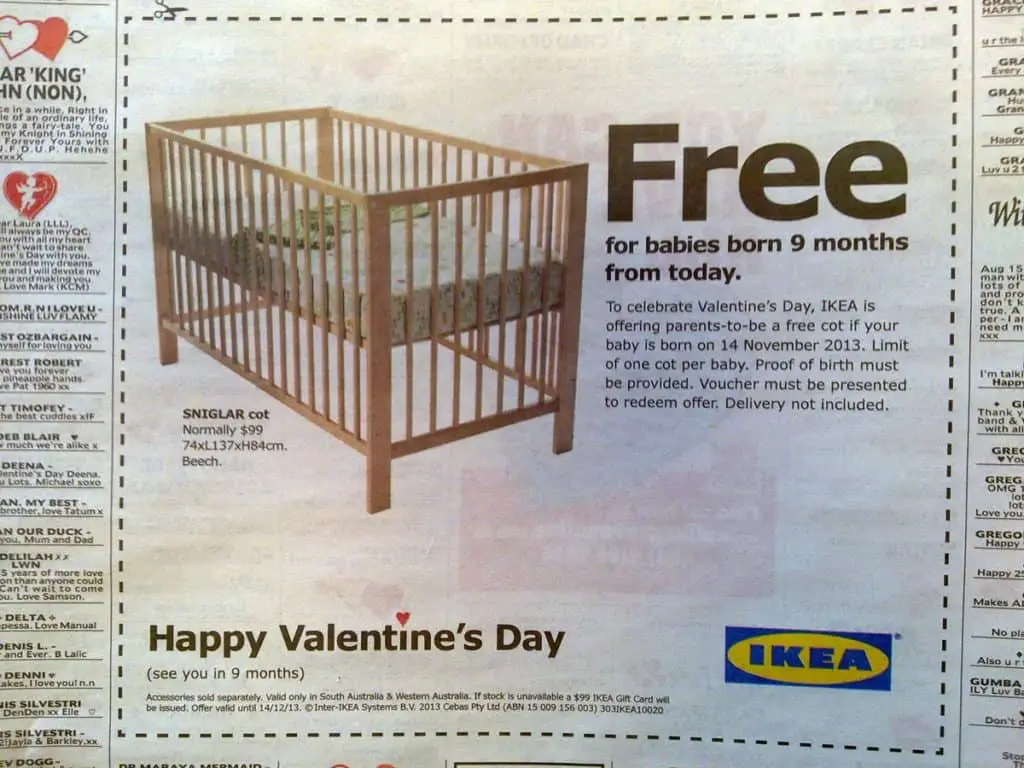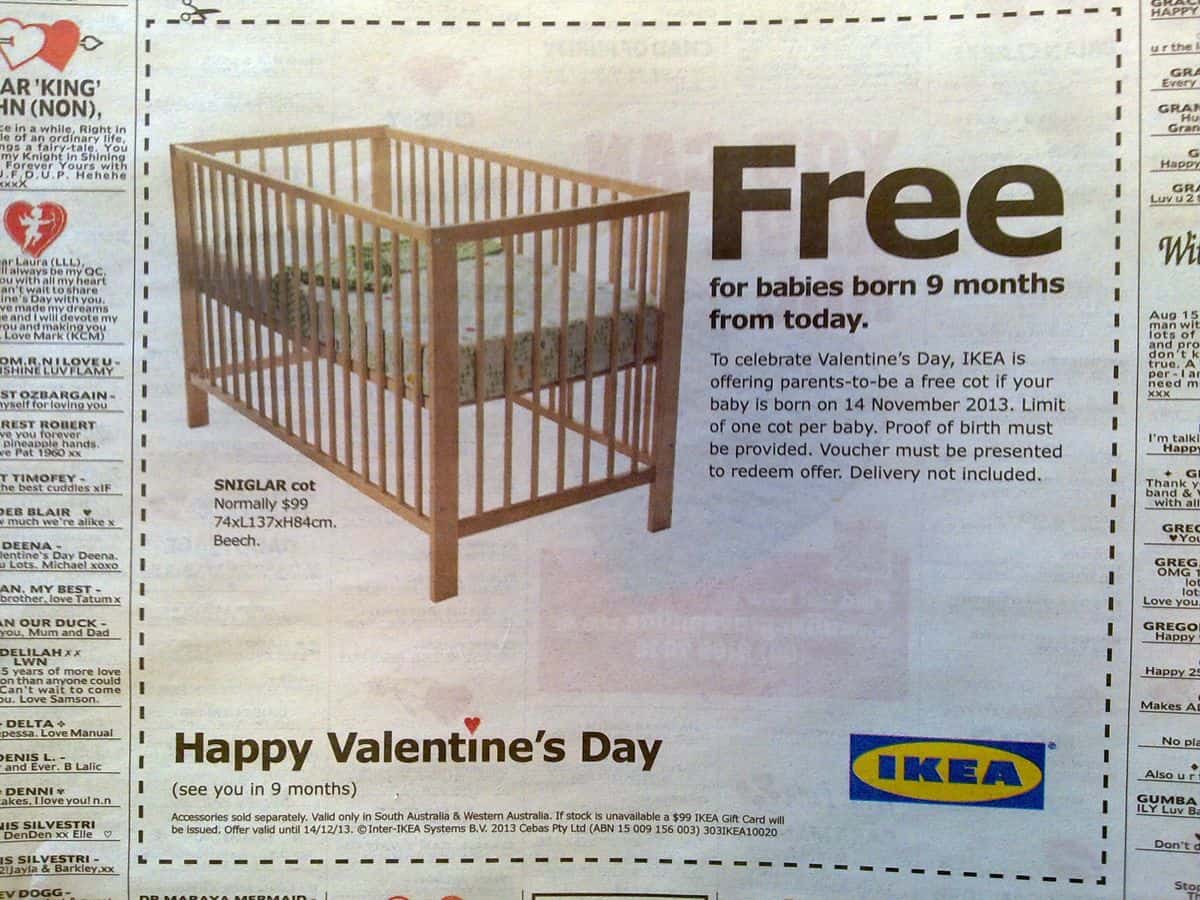 Featured on my list of the best Reddit ads examples, is the Swedish furniture brand Ikea. Ikea took a big risk in flaunting their controversial advertisement for Valentine's Day. Though it is quite impossible for this kind of ad to fly the pages of Reddit, someone posted the newspaper ad for Ikea in the 'Funny' section of subreddits, and surprisingly, it took the hearts of the community. 
Indeed, a lesson learned for brands to continue to innovate more strategies that will induce engagement to users and other audiences. Redditors will not junk your ad if it jams with the community's innate character — playful yet valuable.
3. Bill and Melinda Gates Foundation

The king of the online search engine, Bill Gates, does not need any introduction on Reddit. In fact, Gates has been on many AMA subreddits already. Despite his popular involvement as a host, he was still determined to stir away from his products and rather focus on his sponsored foundation. 
To talk more about his charity program, he posted on the subreddit of r/IAmA. He accompanied his statement with links for users to click on and directed them to a site with more details about the venture. After laying the cards, Gates urged the community to ask him questions about anything. 
Gates made sure that the audience will get his ads about his foundation without sounding overly authoritative. In this way, Reddit users will feel the sincerity of the brand and not have the negative notion that the brand just wants something from them.
4. Markers' Mark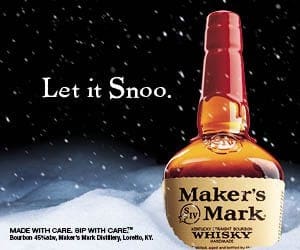 When you've already done everything but still see no progress in your Reddit ad, maybe it just needs a little wit? Marker's Mark changed the game for seasonal ads. The brand experimented with a campaign for their bourbon product and snapped it with "Let it Snoo", a frisk that goes with Reddit's very own Snoo, an alien mascot. 
The ad then garnered positive comments. Reddit can be fun and the Marker's Mark marketing team just played their cards well. Marker's Mark understood the audience and made them part of the campaign without appearing to be arrogant and blunt. 
Redditors were also invited by the brand to come up with feigning horse names for Kentucky Derby related to Whiskey or Reddit.
5. Spotify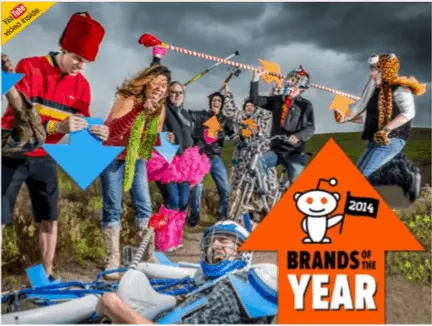 Having a deep conversation with your audience is not a crime. Spotify caught the vulnerable bone of the Reddit community after throwing a question about the different emotions that users feel in songs. In just a few weeks, there were more than 2,300 comments, 10,000 entries, and 450 interactions. 
Spotify was then inspired to create a playlist established from the support they got from Reddit. The users had completely fallen in love when the Reddit-inspired playlist was released. Reddit did not miss the chance to honor the brand's utmost generosity and awarded them as the "Community Brand of the Year 2014".
Blending in with the Reddit community can sometimes be hard for some brands. Spotify did not aim to please everyone with their products or services. Rather, they came off like a friend who wanted to hang out with a community to enjoy music.
6. SpaceX

With their company's respected CEO, Elon Musk, taking the lead on Reddit's AMA, SpaceX promoted their product launch for the BFR rocket. Elon is a tech-industry spearhead and keenly knowledgeable when it comes to his product. Instead of posting in the SpaceX subreddit, the ad landed in r/space, a broad subreddit section. 
The scope allowed all space fans to join the rave rather than just users who are already in the hub of the brand's main subreddit.
Musk is an inspiration to businesses that are currently pushing for a good Reddit ad performance. An interesting launch or virtual event has a chance of reaching a big pool of viewers if a brand knows how to get into the corners of Reddit spaces.
7. Nissan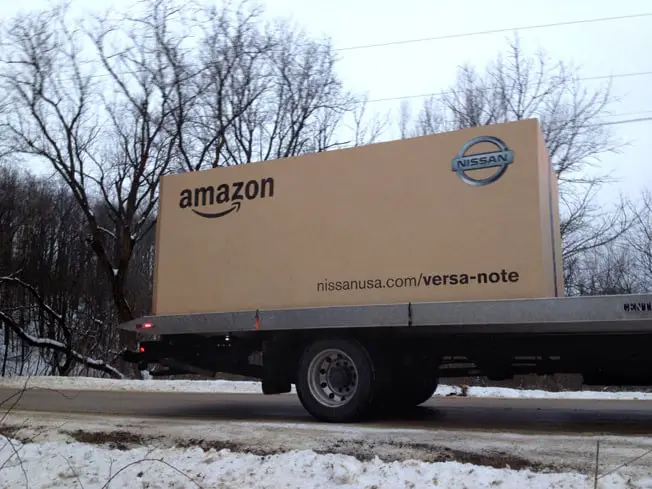 It's imperative for brands to show genuineness far beyond just advertising a product. Unlike other platforms, Reddit and its users greatly value rawness in everyone's intentions. Pulling off a bold move, Nissan pushed through with their public stunt of inviting Redditors to ask for their most wanted items on Amazon. 
Reddit, as a cautious site, assumed that Nissan was just sounding like an empty can. However, when the people were starting to receive the items they requested, the post blew up with 1,500 comments.
Just as the crowd thought Nissan was done drawing the spotlight, the brand manifested again on Reddit and dropped another bomb. Nissan delivered a car sheltered in a huge Amazon box for someone in Wisconsin. A Redditor posted the bizarre moment and Nissan instantly hailed the front page.
8. Toyota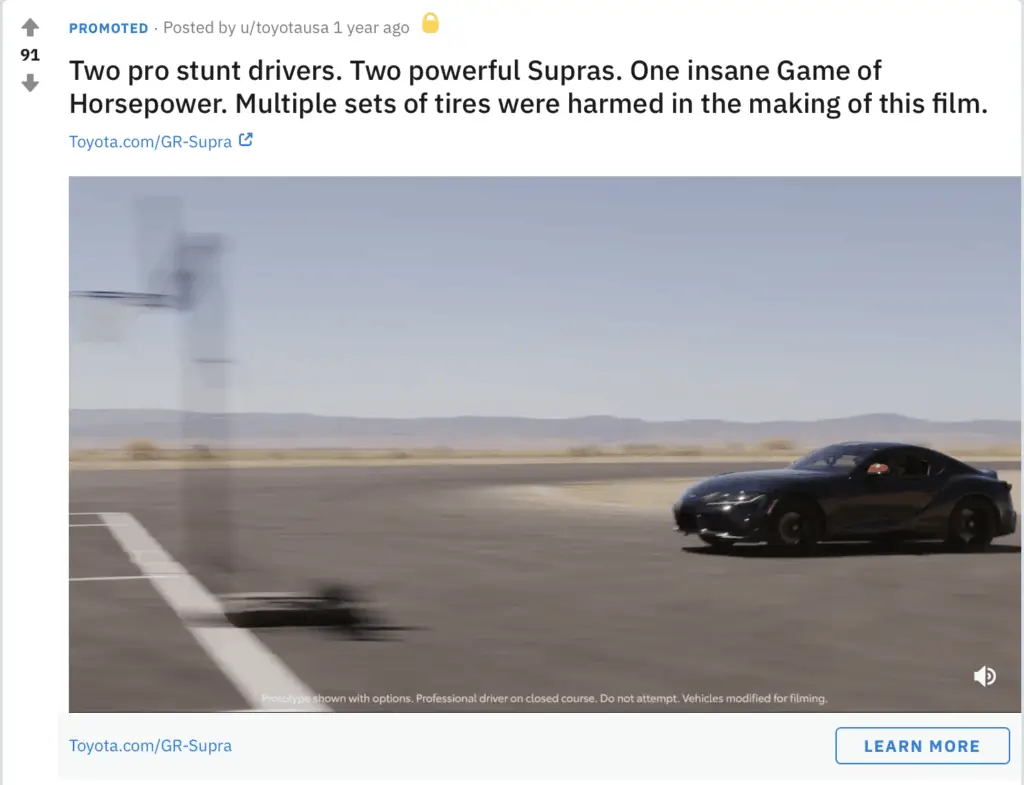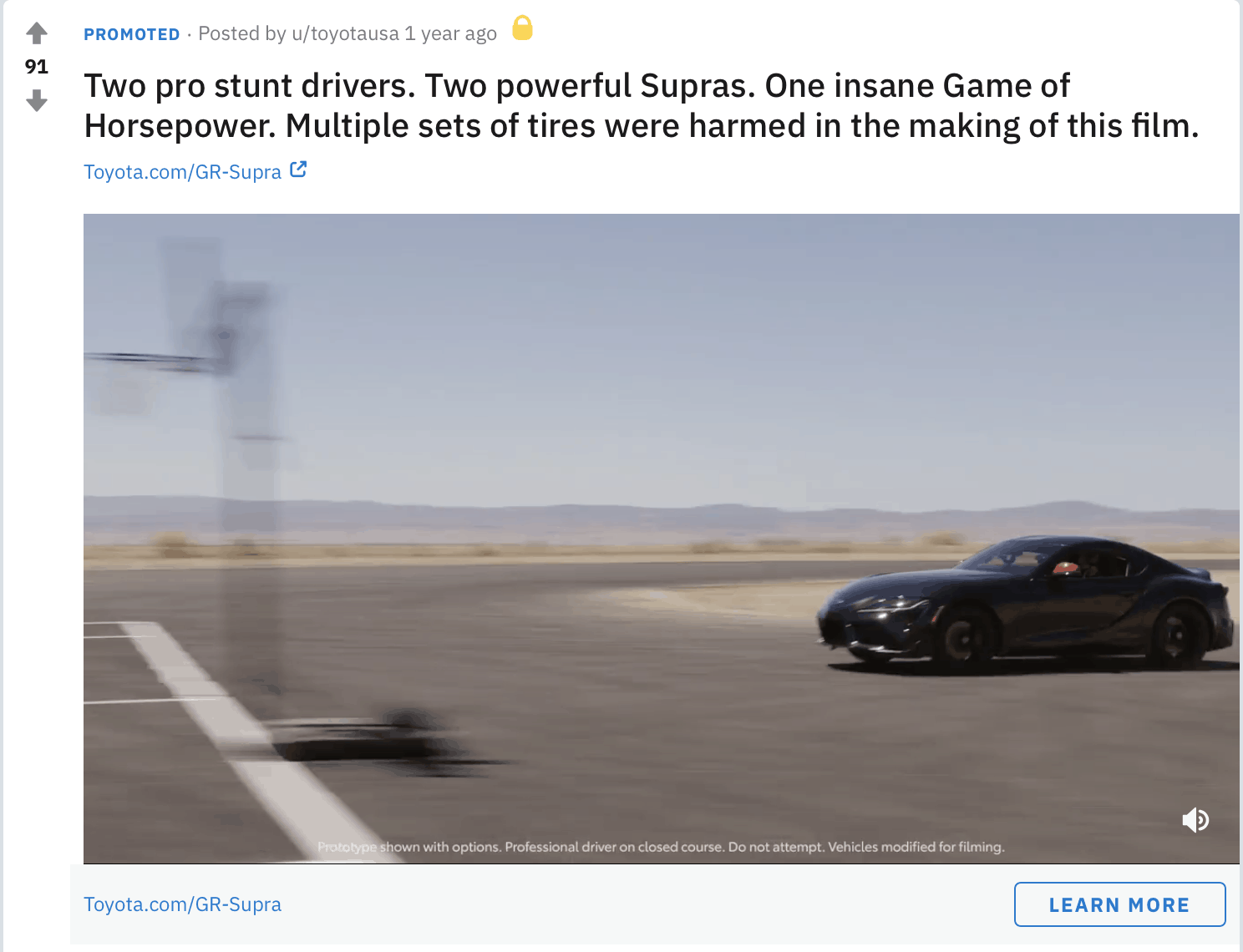 Toyota promoted a video in the Formula 1 subreddit and the Reddit community appreciated the short adventure it brought online.  The ad was not thoroughly focusing on the cars, but it delivered an adrenaline rush to the viewers — one thing that users are mostly looking for in Reddit. 
Speed and rivalry were the flavors depicted in the video's story that reached the participants of subreddits. Without the brand's creativity, it would have been turned down quickly by the community. 
By choosing a niche in a subreddit that mainly had a particular interest in flash cars, Toyota smoothly finished off the game of advertising.
9. Audi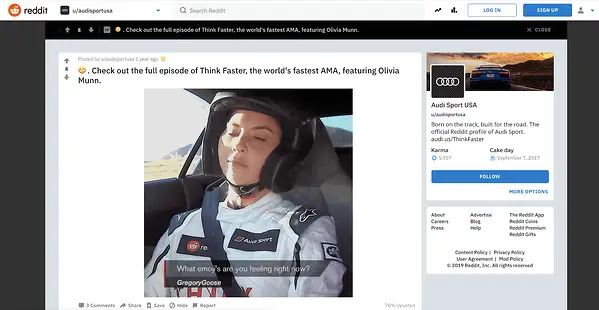 Reddit has this popular thread called AMA or Ask Me Anything which can be very helpful for brands if used relevantly. Audi made use of AMA while also taking advantage of the site's streaming built-in feature. Celebrities played the Redditor's Q & A while on speed in Audi's newest car model.
The streaming feature was not that popular at that time. Thus, the auto company introduced a marriage of the community's preferred content bite and the excitement of live streaming.
The majority of Reddit users are probably not fond of engine entertainment like car racing but there were some who feasted in the pleasure of watching famous personalities lose their poise off cam. 
10. The Economist 
A London-based publication called The Economist is maximizing its power by leveraging AMA threads through its staff writers. One of their remarkable appearances was when they asked their obituary writer to cater to questions about her life and career. 
Although a Q&A session with an obituary writer does not sound very exciting, the Redditors showed interest in the campaign and shot a snowball of fascinating questions. The Economist decided to pull off the said portion regularly and the users were able to catch the drift of the writers. As the Q&A continued, Redditors developed trust in the publication which led to searching for it when looking for a reliable source of news. 
The Economist is one of the impressive brands that used their niche properly for the audience to understand and appreciate what their company is all about.
11. Lemonade Inc.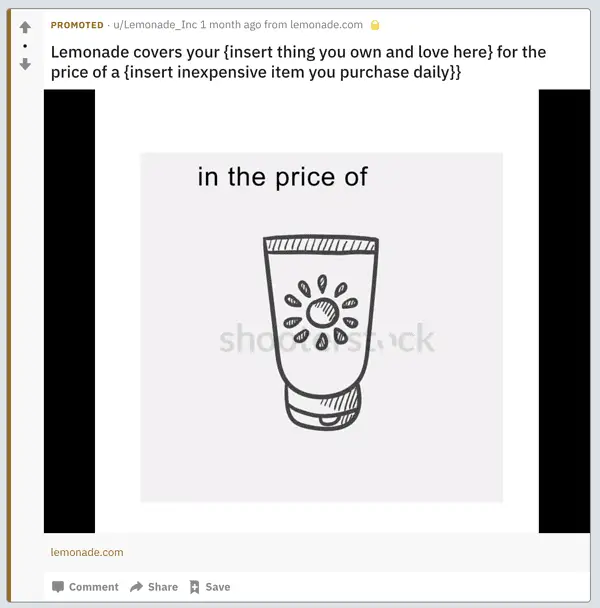 An insurance app called Lemonade Inc. promoted a video that fell under the subreddits in the fast-food category. The post bravely emphasized how insurance premiums cost as much as fast food products. 
Normally, a finance or insurance company will create content about how people should value practical investments. But Lemonade wanted it to be more frank and creative at the same time. Showing the audiences how one could choose a life more worthwhile through a lifestyle is the brand's unique marketing gem. Reddit found it amusingly attacking yet convincing. 
12. Ally Bank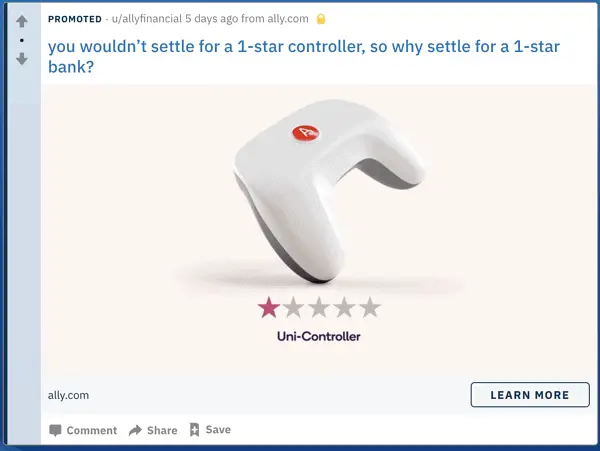 While the other brands were using Reddit groups as hubs for their marketing opportunities, Ally Bank got its own play station in the subreddit and filled its space with creative promotional content. It is somehow absurd for a bank ad to bring video games to the table but the brand was able to connect both worlds in an appealing analogy,
"You wouldn't settle for a 1-star controller, so why settle for a 1-star bank?"
Indeed, a clever line to bring up diverse audiences who were both gamers and financial literates. This is also an example of an ad that is not only raising questions about life but also actually pointing out the way people live.
Ally Bank did think out of the box and ended up leaving a mark on people. Imaginative content for marketing that fits in the Reddit community standards is not often successful but a brand can definitely try each time.
13. Lenovo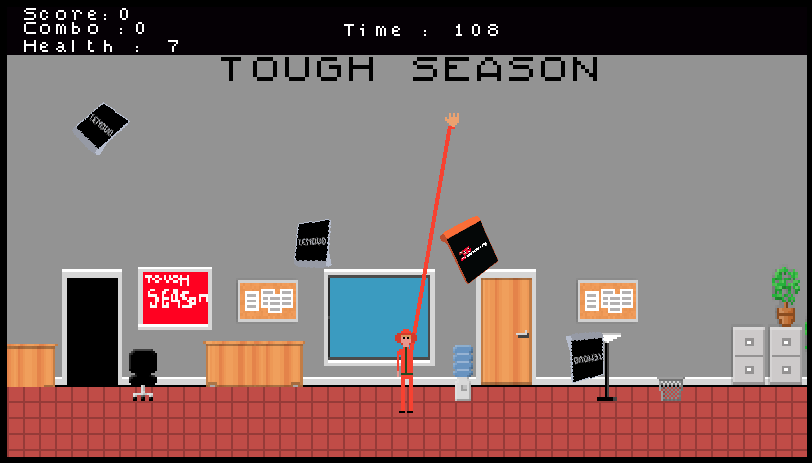 Brands can never go wrong with subtle marketing especially when posting ads for Reddit. Lenovo, in partnership with Onion Labs, proved that promoting a product does not have to be an annoying hard sell. Onion Labs helped Lenovo come up with a web series entitled "Tough Season". 
The fictional football series is executed by the main character who plays a game called "Computer Slap." The player will smash other computers using a Lenovo laptop. Lenovo asked the Reddit community to participate by creating a version of the game in 8 bits and finishing off with a prize. 
With more than 107,000 clicks and 25 game entries, the ad successfully won over the Reddit community.
14. Glamour Magazine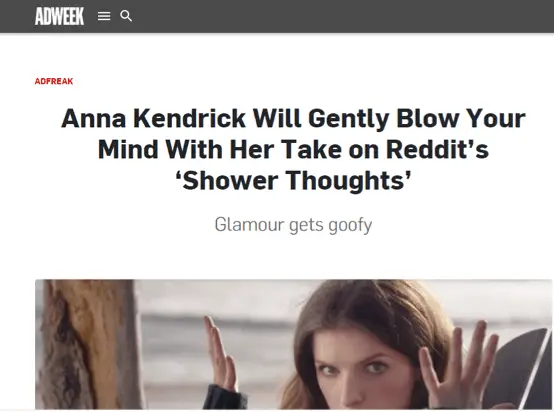 Hollywood actress Ana Kendrick recited the golden parts of "Shower Thoughts" with her organic lines of wisdom for the promotion of the latest cover in Glamour Magazine. Shower Thought is how Adweek characterizes the subreddit as an online version of SNL's 'Deep Thoughts' by Jack Handey. 
The campaign ruled out Glamour's top video hits on YouTube in just one day. It is another way of promoting a brand with lighthearted content that captured a lot of attention from the Reddit community. Kendrick's special participation also contributed to the ad's success.
15. Denny's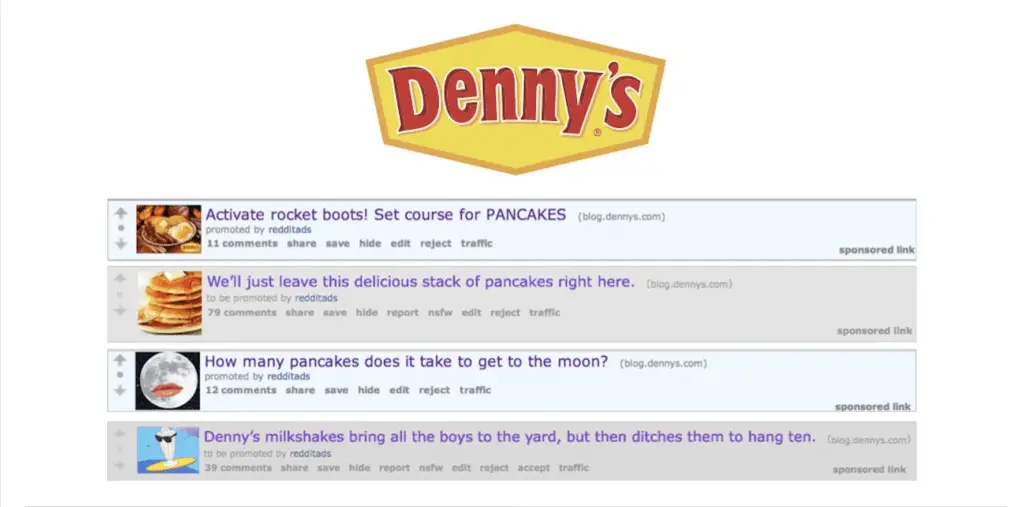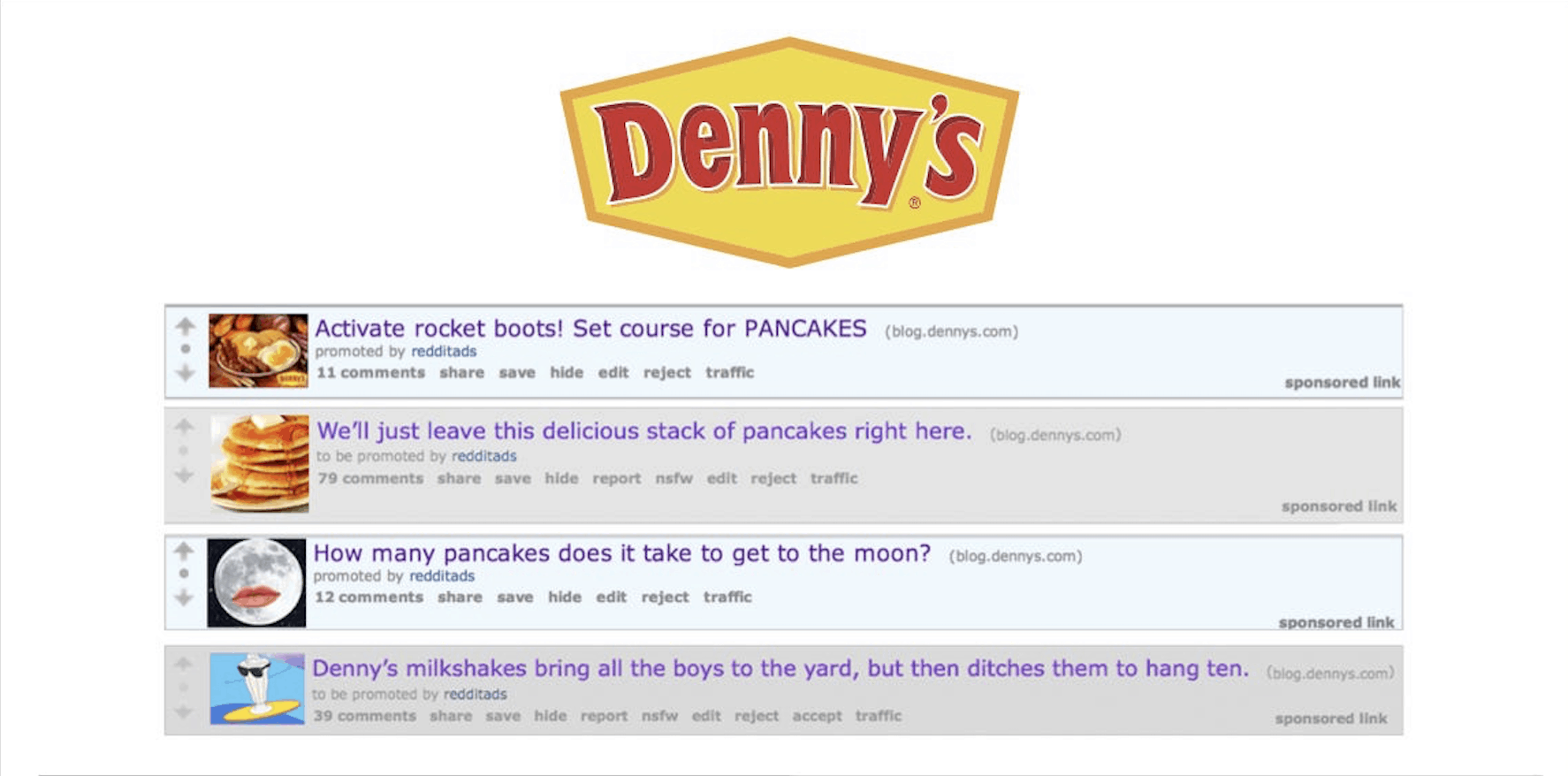 Launching innovative content for social media campaigns is not new to Denny's. Denny's even has a strong knack for marketing, proven by their Tumblr page. With the help of Amber Gordon of Gothom Inc., a creative agency, Denny reached the new generation's crowd via trending topics, humor, and interaction with the community. To help the promotion of the brand's Tumblr page, the chain restaurant tapped Reddit for National Pancake Week in 2013.
Denny's generated sponsored witty-worded headlines that were only visible on the front page of Reddit. The campaign triggered social traffic to their Tumblr page. With limited funds, the brand's hard work still paid off since Reddit became the number one driver of most traffic during the period of the campaign. 
Mike Cole of Reddit was very happy and delighted with the fact that because of Denny's progressive perception, the platform also benefited from the success and made Reddit a prime sector for campaigns.
16. New Belgium Brewing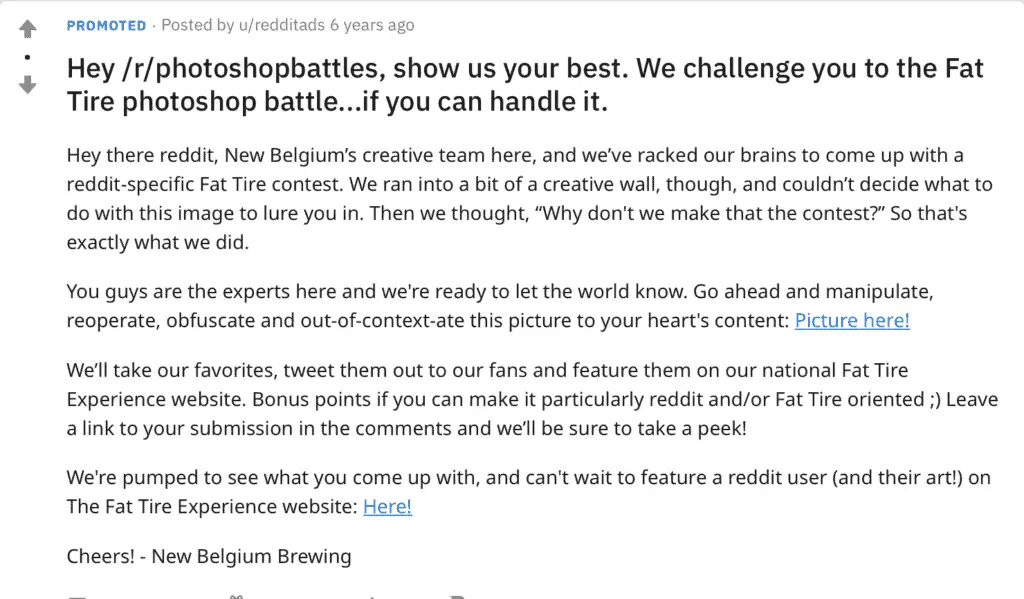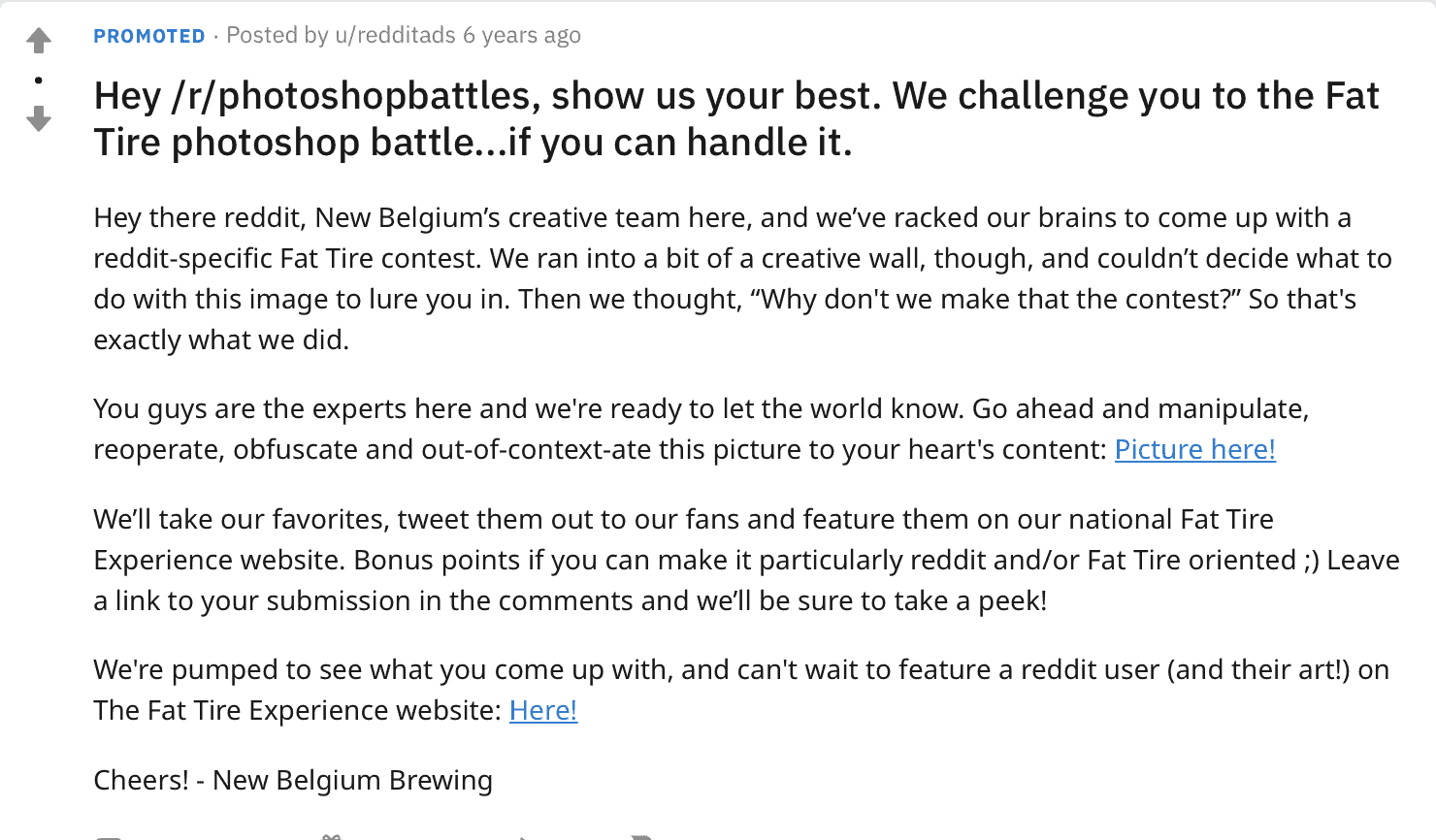 New Belgium Brewing was about to launch its Fat Tire when they thought of including Redditors by taking a Photoshop challenge. The brand gave the people an image of two males on bicycles ready to contest each other. After the challenge, New Belgium showcased their top picks among the submitted Photoshop entries and posted it on Twitter and their website, the Fat Tire Experience. 
More than 49 million interactions and 73,000 post reach showered the Photoshop battle. It turned out so great for New Belgium that they decided to collaborate with the same platform to release Snapshot Wheat, a new beer product.
New Belgium is doing great in maintaining brand relevance in its campaigns.
17. President Obama


AMA, as a model for stimulating Reddit ads, is perfect for famous representatives of a brand or a foundation. The former President of the United States, Barack Obama, is even a witness to this popular thread in Reddit. The POTUS made use of Reddit as a platform to host a virtual Q&A for half an hour in 2012.
The traffic drive was so crazy that Reddit had to turn down the system temporarily as per The Washington Post.
Other leaders from different countries have also organized AMAs on Reddit. For public and political figures to try to open the air for questions can sometimes be dangerous but it also proves that predicament is not a hindrance to confronting topics that concern one's citizens.
18.  Amazon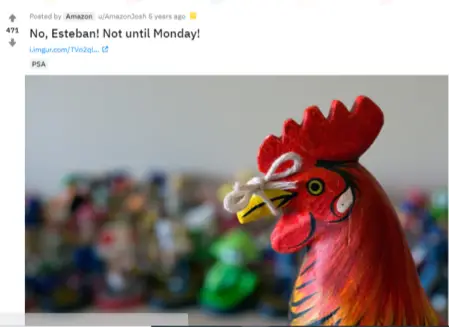 Founded in 1994, Amazon is making a name for itself in today's e-commerce realm. Holding a good name in online marketing campaigns is just the right notion for a pioneering company in the industry. 
When Nissan blew up the Reddit community through its surprising ad campaign, Amazon felt the quake as the brand was part of Nissan's stunt. Amazon also turns to Reddit to make deals and offer pre-order windows. 
A user, who also happened to be an Amazon employee, posted a teaser image on Reddit. The image was of a silly rooster promoting the brand's upcoming products. Aside from quick glimpses of the brand, Amazon at most tried to pay attention to users in order to determine what matters to them the most. 
19. HTC


Digital media offers a lot of marketing avenues when it comes to customer service issues or good places for brands. However, it was not the same faith for Samsung when a rivalry came and rescued the day for a Reddit user.
TweektheGreek is a Reddit user who started a thread asking advice from other users on how to handle his wrecked Samsung S4. The Redditor tried echoing his concern to social media but to no avail — until someone named Jetleigh from Reddit offered an HTC phone.
Many people from the Reddit community appreciated the move from HTC and the gesture was further seen as a good phone brand marketing — better than all other mobile ads combined.
20. Red Bull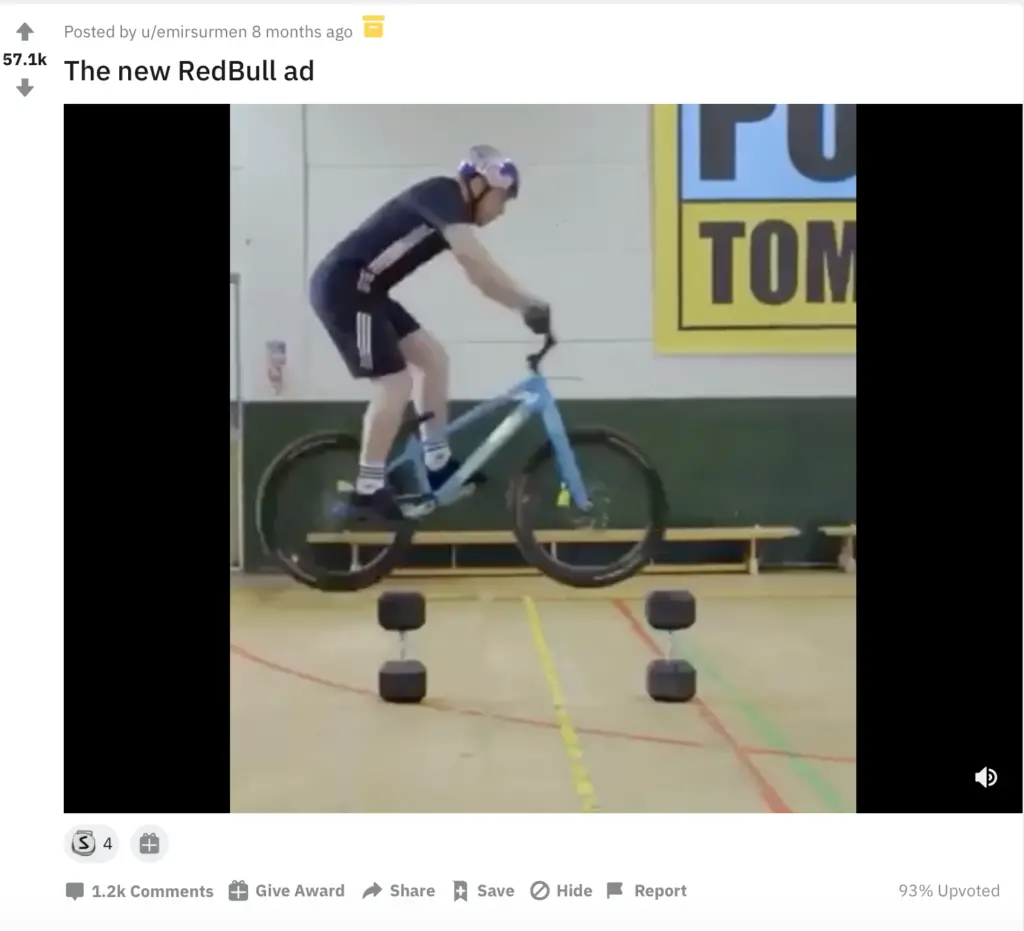 Red Bull is a brand that assures consistency when it comes to creating its marketing content. In Reddit, they never leave out subreddits that are relevant to their brand especially since their energy drink product is patronized by many Redditors.
The Starcraft II gaming event is one of the brand's highlights in keeping the engagement at hand for their chosen community. Red bull will simply post a direct reminder of the date and time without rubbing in their product ads.
Reddit is a Powerful Platform for Promoting Brands
As proven by these examples, Reddit too can be as powerful as other social media sites when it comes to marketing. But the trick is that brands need to know how to properly utilize the platform. With over 330 million monthly active users, it's no wonder that businesses and organizations alike have taken full advantage of the wide reach available on Reddit. Advertising on Reddit can be highly effective to build brand awareness, generate leads, or drive sales.
Best Time to Post on Reddit
Promoting content on Reddit can be a powerful tool for gaining traction and exposure, but it's important to consider the timing of your posts.
According to research, the best times to post on Reddit are on Mondays between 6 AM and 8 AM, on Saturdays between 7 AM and 9 AM, and on Sundays between 8 AM and 12 PM (US Central Time).
When considering the optimal time to post, factors such as subreddit, userbase, moderators, peak hours, karma, upvotes, headline writing strategies, and popularity should be taken into account.
When creating content for Reddit, it is also important to focus on creating content that resonates with the target audience and creating headlines that provide useful information and draw attention without giving away too much.
Reddit advertising is another option, as purchasing ads can help bypass the issues with timing. The key to success on Reddit is to do research on the specific subreddit you are targeting and to tailor your content to the topics and interests of the subreddit.
Conclusion
When advertising on Reddit, it's important to choose the right subreddit and target audience. Depending on what type of product or service you are offering, certain subreddits may be more effective than others in driving engagement and sales. It is also important to ensure that the content being posted is relevant to your target audience and appropriate for the subreddit's purpose.
To maximize the effectiveness of your advertising campaign, it is important to use a combination of different tactics. This includes using sponsored posts, creating unique content that adds value to the subreddit, participating in conversations with users, and leveraging influencers. Additionally, it is important to track your performance and continually adjust your strategy as needed. By leveraging the power of Reddit, businesses and organizations can take advantage of its wide reach and engage with users in meaningful ways.
Reddit Resources
The Complete List of Subreddits That You Can Advertise On
Reddit Polls
How to Get on The Front Page of Reddit
How to Block Subreddits?
What Is The Reddit Logo Called?
What Age Group Uses Reddit?
How Do I Promote My Product On Reddit?
Guide To Getting Backlinks From Reddit
Reddit Ads vs Facebook Ads
How To Advertise On Reddit For Free
Reddit Ad Examples
Reddit Ads API – Detailed Set Up & Usage Guide